Kobe Bryant was just nominated for an Academy Award for Best Animated Short Film for his movie, "Dear Basketball," which was inspired by a retirement poem Bryant wrote that appeared in The Players' Tribune.
However, while Bryant may be soon adding an Oscar to his trophy case, it got us thinking, would Bryant be the first NBA player to ever win an Oscar for a movie?
Plenty of NBA players like Shaquille O'Neal, Michael Jordan, Ray Allen and Kareem Abdul-Jabbar have been in films, with one film in particular being a great one.
In fact, let's take a look back at some of our favorite movie performances by NBA players.
He Got Game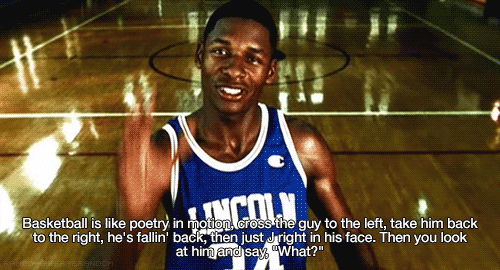 If any movie featuring an NBA player should have been nominated for an Oscar, it's Spike Lee's He Got Game.
NBA Champion and future Hall of Famer, Ray Allen provided a great performance as Jesus Shuttlesworth, which some found surprising considering he had little acting experience. Nevertheless, Allen brought the role of Jesus to life and made us cheer for him and cry for him. Plus the film also featured Academy Award winner Denzel Washington, who played the role of Jesus's father.
Kobe Bryant Gets Oscar Nom + Our Favorite Movie Performances By NBA Players  was originally published on hot963.com