Tonight's episode of Love and Hip-Hop Hollywood picks back up with the girls trip in London. Nikki ditched the crew and went back to Hollywood because she was over the drama. Paris, Bridget Kelly, Teairra, La'Britney and messy Brooke end up on a boat tour, but Moniece is nowhere to be found. Moniece isn't really vibing with Brooke and she also isn't vibing with Teairra. Speaking of the latter, the core of the episode is about questioning Teairra Mari and the validity of her sex tape claims because there's something really fishy going on, but hold that thought.
Back in the US, we find Apple working on her relationship with her formerly absent father. Apple asks him for advice about working with Shun Love. Why? Who knows, but anyway, Papa Apple seems mighty interested in what Apple is doing the minute she mentions that she is considering signing a contract with Shun Love. He all of a sudden wants to play the overprotective role 20 or 30-something years later, and claims he wants to talk to Shun before she signs anything to secure his own bag "protect her." Apple emphatically tells her father not to say anything to Shun and that she'll get a lawyer (aka a professional) to address her concerns if necessary, but for now, she has to worry about her other problems, like the fact that she has to go to jail for 30 days. However, we all know what show this is so we all know that Papa Apple decides to go see Shun Love anyway.
Let's cut to that moment for a hot second because Shun Love smells the BS just like we do. She calls him out on being a deadbeat who is all of a sudden interested in his daughter's life when cameras are around and opportunities are popping up. He tries horribly to defend himself by saying that he wasn't there because he's not even sure if Apple is his kid. He didn't really mention that to Apple though, and that is going to be a huge problem when Apple finds out. Shun love instructs Papa Apple to handle that business before trying to butt into other business where he doesn't belong.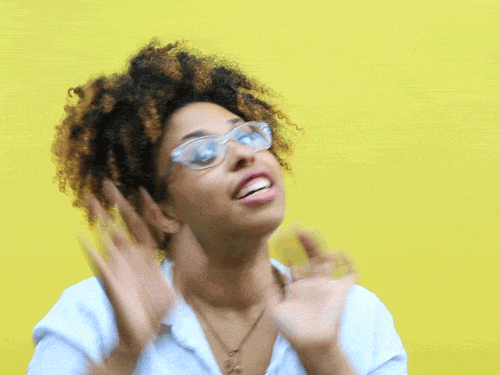 Next, Moniece and Brooke end up at Bridget Kelly's photo shoot. Surprisingly, Brooke actually manages to stay on the sidelines so BK's photoshoot goes well. Eventually, Brooke and Moniece discuss the night that Brooke bogarted Moniece's studio session. Brooke reiterates that she thought Moniece was faking passing out and even tells Moniece that she jacked her song. Moniece said that she had switched doses of some medication and it messed her up and surprisingly tells Brooke to take the song and flourish. Brooke was dead wrong for taking Moniece's song, but if Moniece isn't mad then…
I guess.
Moniece and Teairra Mari decide to end their friendship over lunch with the girls. Basically, TT is upset over some he-said, she-said stuff based on something K. Michelle said to another friend of Moniece's about TT and the sex tape, and questioning Teairra's veracity over the fact that she was a victim. Hold that thought.
Back in the US, Brooke goes to Akbar to be messy and conveniently brings up TT. According to Brooke, TT said that Akbar is dead to her. But according to Akbar, he and TT are still in communication with each other despite the fact that her lawyers told her not to. They've still been having sex and even that was allegedly filmed, and TT even flew to Dallas to see him. TT also told him she would drop the case and get rid of the lawsuit if he gets rid of his women, but he won't. Akbar also sends her proof of their dalliances.
Brooke meets up with K. Michelle and Moniece and they start talking about TT's sex tape situation again, and this is when Brooke pulls up video Akbar sent of himself dropping Teairra off at the airport. Obviously, this looks bad for TT.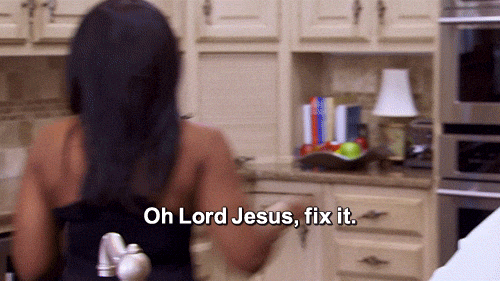 The episode ends with Paris tossing water on K. Michelle because they can't let go of their situation. You know, K Michelle says Paris is a thief for using her card without permission. Paris says she took Ubers on K. Michelle's card because K. Michelle put the app on her phone since she was K's assistant, and they both refuse to let it go even though they said they were going to let it go and move forward several episodes ago.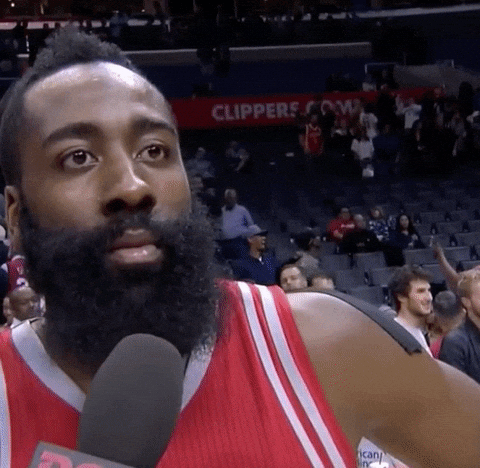 You know they had to leave us hanging with the Teairra Mari sex tape stuff, but next week is when the big confrontation goes down. We all want to know what's up with that!
RELATED POSTS
'LHHHS5' Recap: Teairra Mari's Revenge Porn Drama Unfolds From The Beginning
Teairra Mari Is Living Her Best Life With Her New Mystery Boo
'LHHHS5' Recap: Teairra Mari's Sex Tape Story Is Starting To Unravel  was originally published on hellobeautiful.com