Anthony Anderson explains why one should NEVER do this while playing Spades
There are just some things that make the Black experience in America universal, and comedians often remind us just how much we have in common despite age, socioeconomic status or regional differences.
Get The Latest Music and Entertainment News On Your Phone
While in Houston for Super Bowl weekend, our Online Editor Bobby Pen caught up with Host of the 48th Annual NAACP Image Awards, Anthony Anderson for a fun game of "Black Card Revoked." Watch the clip below to see the "Black-ish" star share his love for purple drink, Easter Sunday, What Future might do if Metro Boomin' don't trust you, plus more. Comedian Nephew Tommy (of the Steve Harvey Morning Show) joins Anderson to test their knowledge of all things black.
All The Life Lessons We Learned From The Kids On 'Blackish'
1. Stand Up For Yourself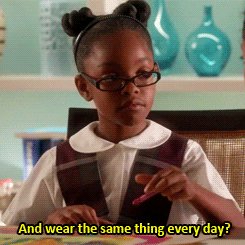 Source:
1 of 1
This Will Get You Kicked Out the Family According to Anthony Anderson [VIDEO]  was originally published on 955thelou.com